Crossgate Community Partnership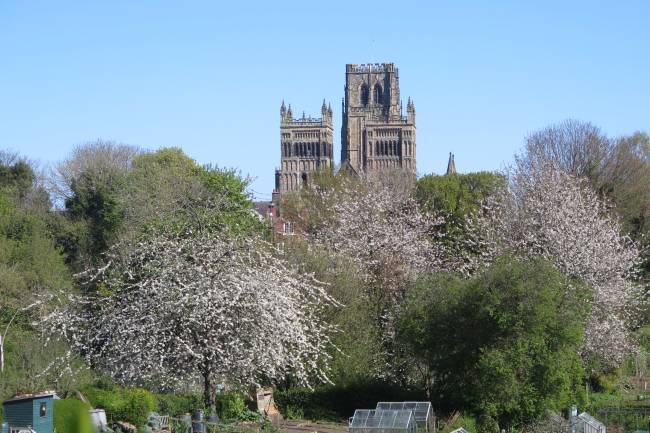 Crossgate Community Partnership is a forum for the people of the Crossgate area of Durham to work together to conserve and improve its environment and amenities, and to promote a strong, safe, healthy, and balanced community.
On normal times we meet monthly, in the North Road Methodist Church; anybody and everybody who lives in the area is welcome to attend our meetings. However, due to the ongoing COVID-19 (coronavirus) pandemic, we have not met since March 2020, and future meetings remain in doubt for the same reason. The email list (see below) remains at your disposition to share news and thoughts.
There is also an extensive archive of minutes of past meetings.
Our AGM in January 2020 appointed the following trustees for 2020: Liz Brown, Roger Cornwell, Ann Evans, Simon Priestley and Simon Squires.
Discussion group
City of Durham Parish Council
Members of the public are entitled to attend all meetings and Committee Meetings of the Council, and there is an opportunity to speak during the Public Participation section of the agenda.
The Full Council meetings usually take place on the fourth Thursday of each month. This may sometimes be subject to change and the Council may elect to call extraordinary meetings. The Agendas for these meetings are published giving three clear days notice, so that residents are aware of when and where our meetings will be held and what topics are on the Agenda for discussion. Copies of Council Agendas and Minutes can be found here (scroll down the page for latest in date).
PinPoint
is an online tool that has been created by the City of Durham Parish Council in partnership with Durham Students Union as a means of mapping issues of late night noise disturbance and other forms of anti-social behaviour in Durham City Centre. This tool has been designed to aid a better understanding of anti-social behaviour issues within Durham, so that we can more effectively tackle and challenge this behaviour.
You can either access it from a link over on the right of the Parish Council website, or directly by clicking on this link.
There is also a PinPoint map which shows where earlier incidents have been reported.
This is not a substitute for reporting incidents via 101. Its purpose is to gather evidence so that Parish Council actions and policies are based on sound evidence.
Streets Warden
To contact the Streets Warden (previously the Neighbourhood Warden) for routine issues, phone the call centre on 0300 026 1000; for urgent problems, email . In order to establish the value of a dedicated neighbourhood warden, we need to be able to measure the warden's effectiveness. Part of that is ensuring that all requests are routed through the council recording system. Please therefore use the phone number above if possible - it will also be useful if we can record details of issues and their resolution.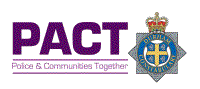 We no longer start our meetings with a PACT (Police and Communities Together) session; there are regular PACT meetings covering the whole of the Durham City area. There is a list of forthcoming PACT meetings on the Police website, but unfortunately it does not list meetings for Durham City.
Any complaints of antisocial behaviour by students should be referred to the police: excessive noise after 23.00 is unacceptable and should be logged (dial 101, and take note of incident number). The University no longer takes responsibility for the behaviour of students living outside colleges. Calling the police enables them to log incidents, so that there is a public record.
The University Liaison officer is now Sean Tindale, e-mail: .
There is a police information system at www.keepintheknow.co.uk where you can sign up to receive e-mails with information about crime trends, fraud etc.
For non-emergency matters, the police contact number is now 101; if this does not answer, try 0345 60 60 365.
Living out in Crossgate? Download the Council's Student Life App for information on rubbish and recycling (including bin collection dates for your street), accommodation, events in Durham, personal safety, health, wellbeing and lots more!
Crossgate Community Partnership is a charity whose objects are:
to promote the conservation and improvement of the physical and natural environment of Crossgate and the surrounding area in Durham City
to promote the establishment, continuation, and improvement of local amenities
to build and maintain a strong, safe, healthy, and balanced community by encouraging the residents of Crossgate and neighbouring areas to participate in community activities.
---
Minutes of past meetings Additional documents
---